The school year is wrapping up and graduation is upon us, but the cycle of students doesn't stop. Sure enough, another round of eager learners will be back in the fall for a new semester, while some might even stay on to fit in a few extra summer credits. No matter what time of year, students need access to reliable internet connections for studying and to chill. That's where Nomadix Managed Wi-Fi comes in. 
Powering The Connected Student Community
What's one of the biggest pain points of managing a secure network for student communities? Hundreds of students move in and out all at the same time. Our Wi-Fi solution streamlines the process with simplified onboarding that ensures each unit gets their private VLAN access as soon as they move in. 
Beyond move-in day, it offers bandwidth management to ensure that everyone has the access they need, whether it's for streaming a movie with friends, finishing the last few paragraphs of a research paper before the 12 AM deadline, zooming in to a class, or gaming all hours of the night. No bandwidth hogs allowed.
What's great about the service for students is they create their own passwords and settings for their virtual network. When friends or study groups get together, instead of sharing passwords, they can give access via a QR code. Simple, secure and reliable. 
Property-Wide Connectivity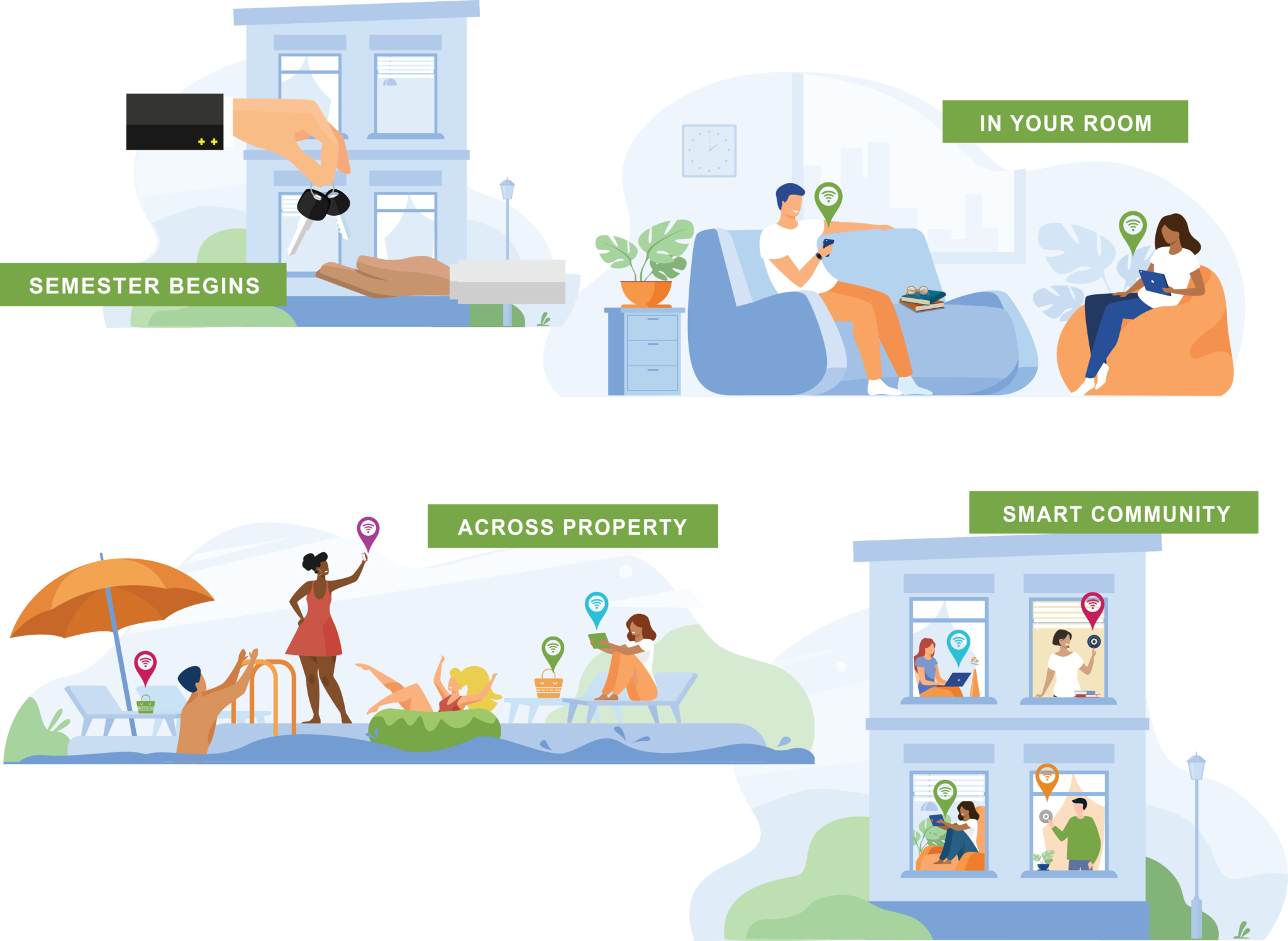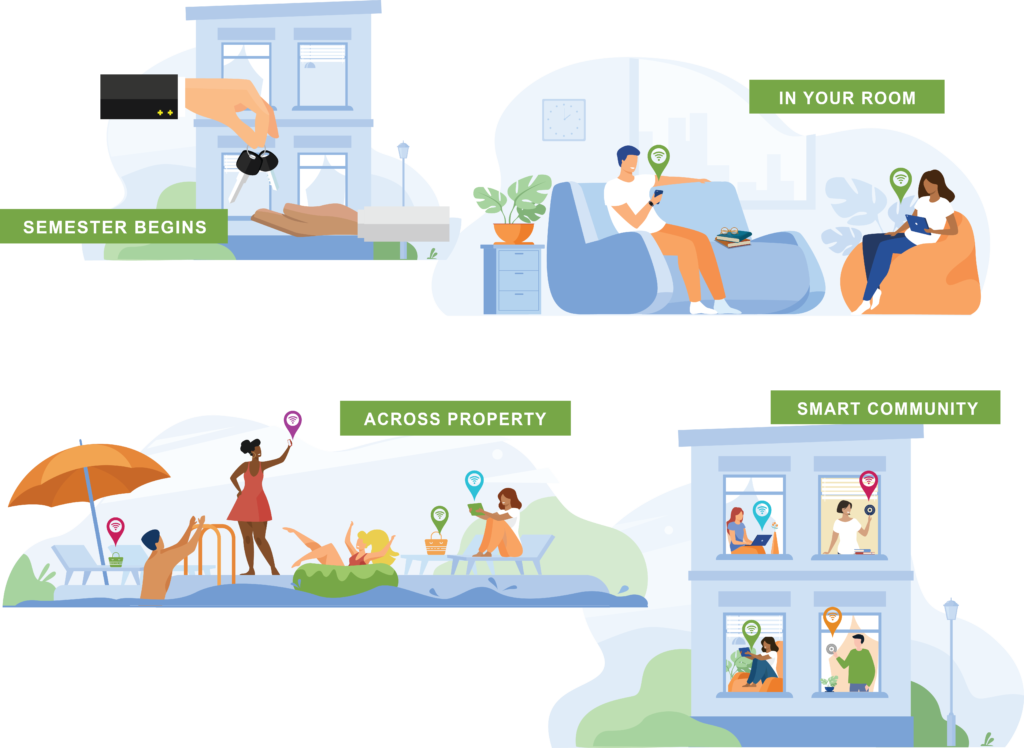 Another perk of our solution? Students have access to a seamless connection across the property—in the lobby, checking their mail, in study rooms, or even lounging at the pool. 
Better Internet, Better Management
When residents are happy, management is happy. However, our solution goes beyond just happy students to drive operational efficiencies behind the scenes. Easy user management and improved efficiency across the property mean less time spent answering phone calls and dealing with problems. It also enables a smart community with IoT devices for energy savings, increased security and even adding ancillary revenues – such as package delivery, bike rentals and food and beverage deliveries.
To learn more about boosting student satisfaction with Nomadix Managed Wi-Fi, contact us.