Nomadix Cloud
One Platform to Manage All Solutions
Nomadix Cloud offers partners and property managers consolidated visibility, management and monitoring capabilities for their networks and guest-facing solutions. Through a sleek and modern web-based interface, users can view their entire fleet of Nomadix equipment and solutions across thousands of properties.
With Nomadix Cloud, users can efficiently administer various Nomadix solutions including internet gateways, Nomadix Networks (wireless access points, controllers, and switches), cloud telephony, PMS integration, TV casting, Nomadix Passpoint, Angie e-concierge and Nomadix Alerts. Nomadix Cloud provides a well-organized management view and offers associated APIs to make support and development more cost-effective for partners and property managers.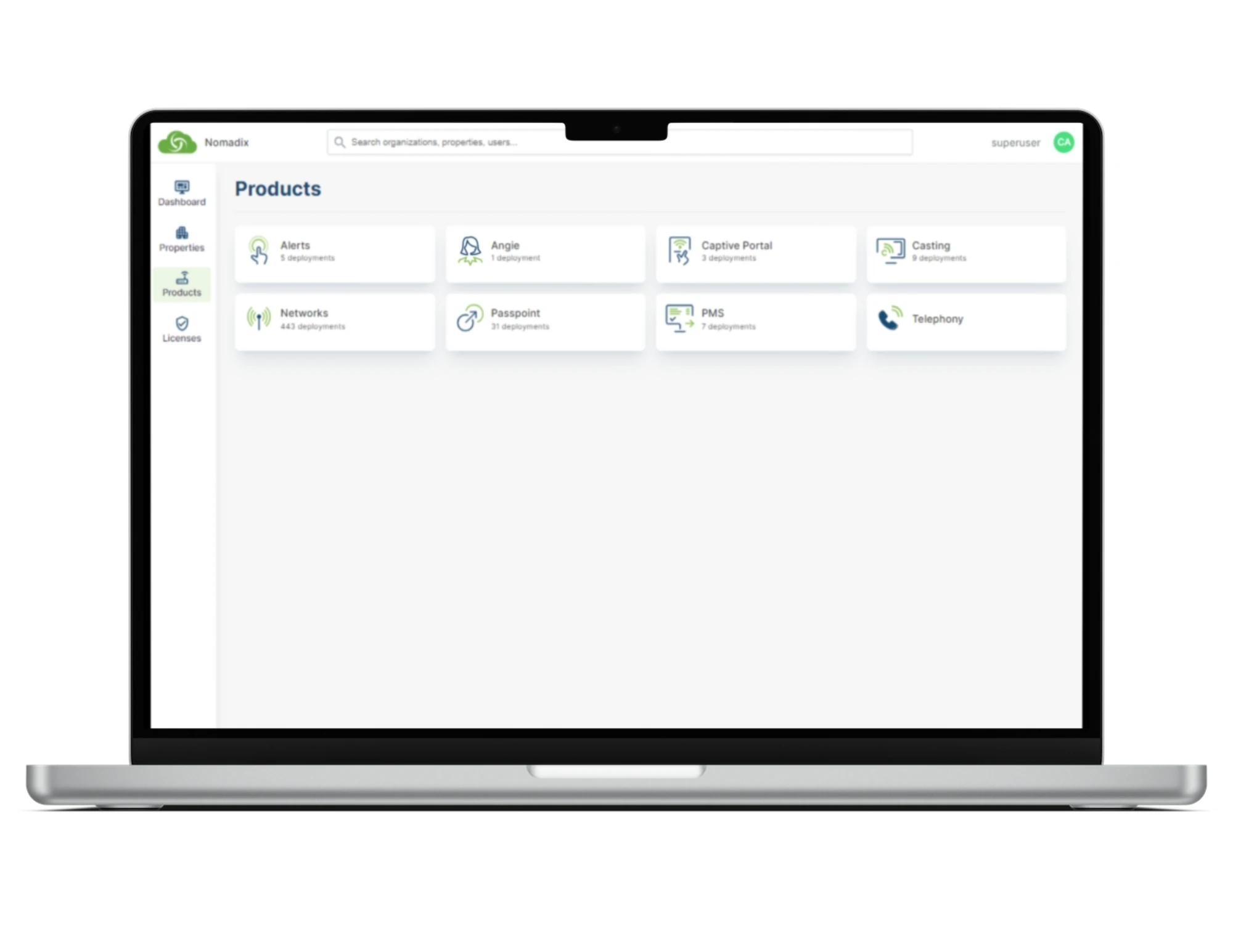 The Nomadix Cloud also features
Single Sign-On: Easily access all your Nomadix solutions using a single login
APIs: Integrate Nomadix solutions with external APIs to get more from your technology stack
License Management: Easily monitor the status of licenses across your whole fleet of Nomadix products in one place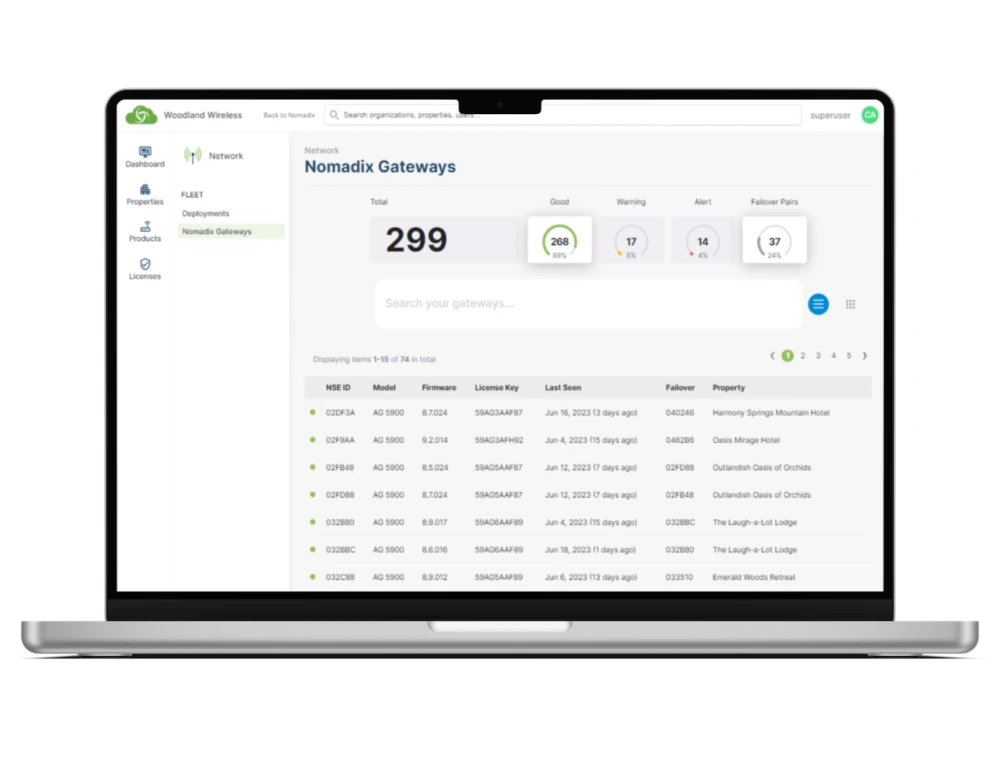 Gateway Status: View current connectivity status, firmware version, and feature licensing
Gateway Backup to the cloud: Ensure secure backup on a regular schedule or as needed
Fleet Dashboard: View a comprehensive overview of every property, including connectivity, current firmware versions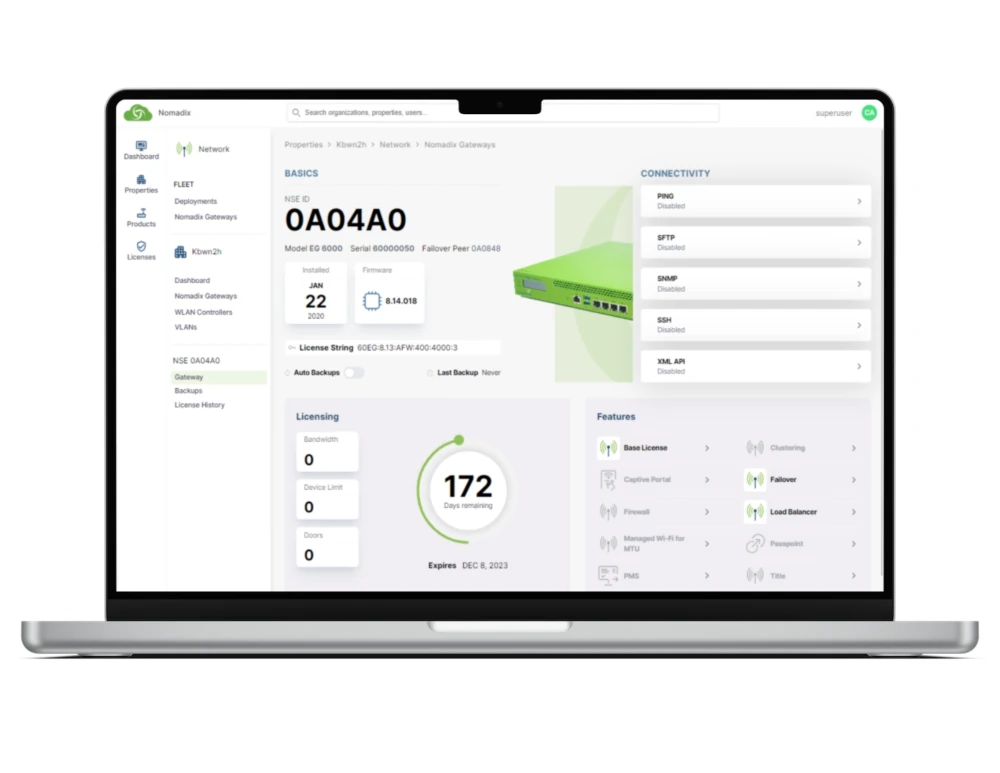 Start using the better together approach of Nomadix Cloud, an essential management component for service providers and property managers, to help effectively support properties and technology assets around the globe.