A leading provider in the hospitality and multi-tenant industries, Nomadix® is continuously adapting its technology solutions to address use cases in adjacent vertical sectors. Examples of these include:
Large venues, such as conference or exhibition centers, theaters and stadiums

Retail and food & beverage outlets, including shopping malls, chains and mom & pop stores 

Transportation hubs, such as train or bus stations, ports or airports

Smart cities, including public Wi-Fi hotspots, resident or tourist services

Corporations, including visitor or employee services  
As a specialist of visitor-based networks and their diverse requirements, Nomadix enables systems integrators and service providers to deliver end-to-end quality experiences to a broad selection of customers – from small independent companies to large multi-site brands – to better connect, manage and engage their end-users.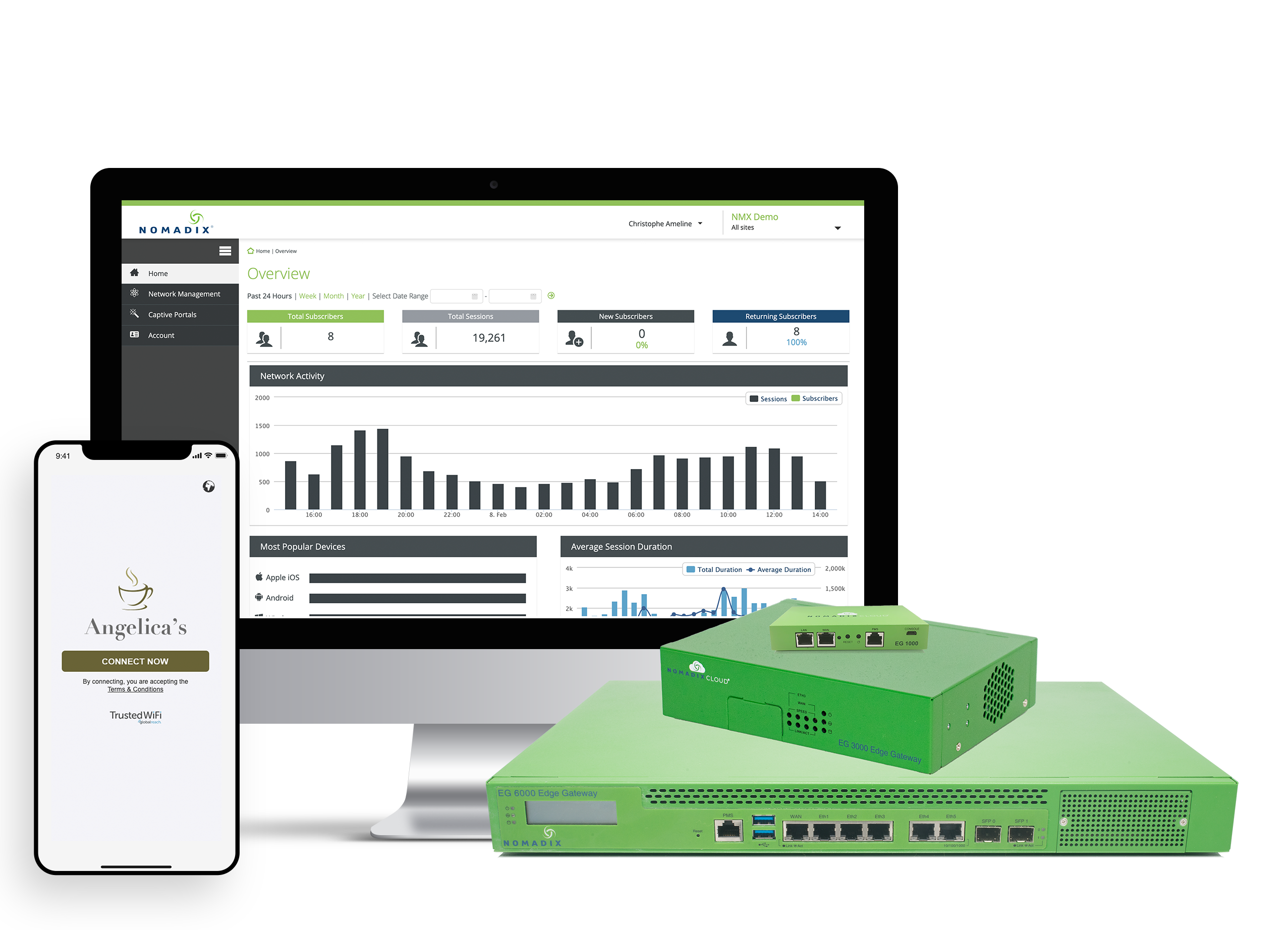 VISITOR ONBOARDING
Nomadix® Trusted WiFi is an off-the-shelf visitor Wi-Fi onboarding and management solution, available as a module of our suite of internet gateways. Built on a proven robust and secure cloud platform, its self-service captive portals can be easily customized, while local hardware manages onsite bandwidth and internet connection resilience.
Products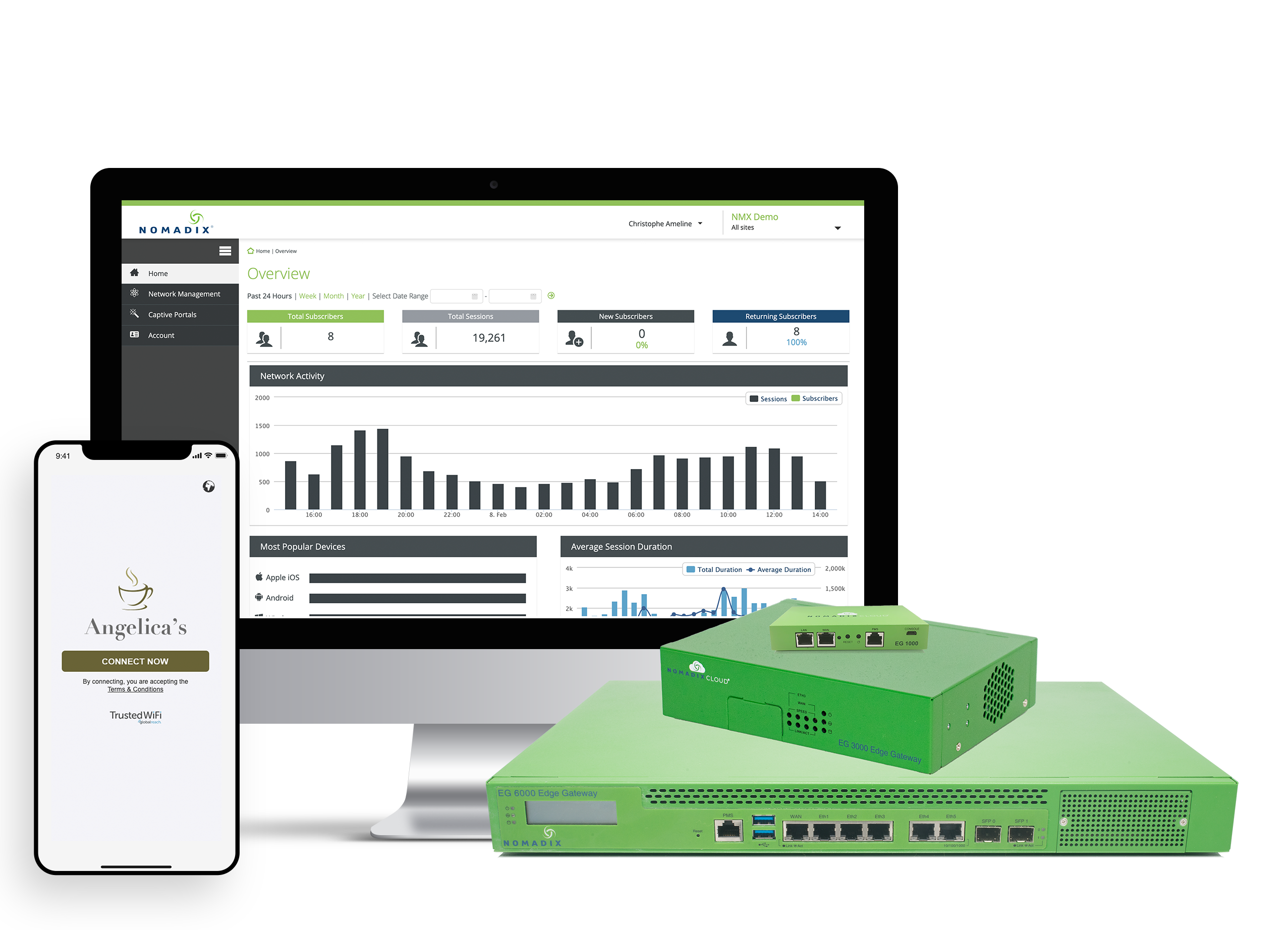 CONNECTIVITY INFRASTRUCTURE
Nomadix® Networks is a range of robust wireless access points, controllers and LAN switches, creating an end-to-end network infrastructure solution from a single vendor at an unbeatable performance-to-cost ratio.
Products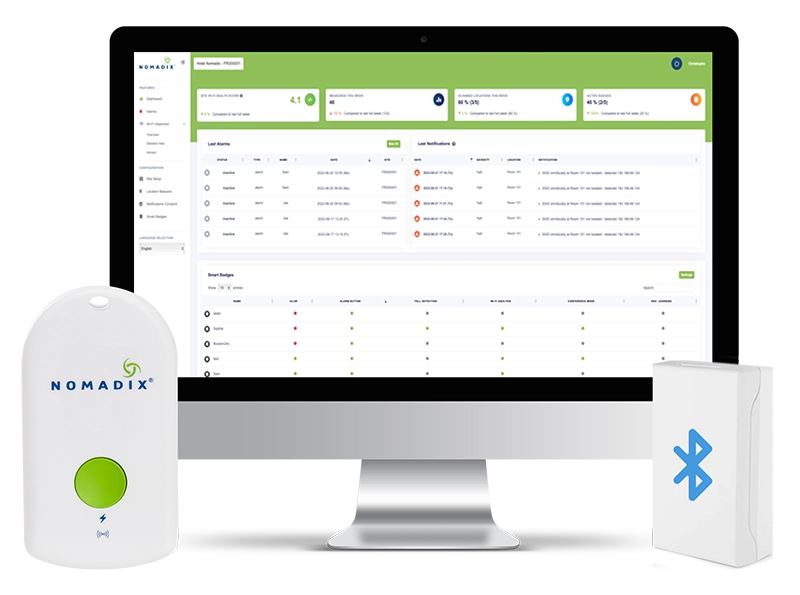 STAFF SAFETY & PRODUCTIVITY
Nomadix® Alerts is an innovative 2-in-1 notification solution to protect isolated workers and monitor Wi-Fi quality. The wearable smart badges send a distress signal including location information either when triggered manually or when detecting a fall. In addition, the devices perform regular measurements of the quality and security of the Wi-Fi experience and flag potential issues before they are raised by end-users.
Products