Nomadix® Networks combines our leading portfolio of internet gateways with a complementary range of robust wireless access points, controllers and LAN switches, creating an end-to-end network solution from a single vendor for procurement and support at an unbeatable performance-to-cost ratio.
Designed to comply with stringent hospitality standards, the Nomadix Networks equipment achieves high performance results when compared with today's alternative products, enabling hotels and multi-tenant operators to affordably deploy new or upgrade existing infrastructure to the latest Wi-Fi 6 technology without compromising on quality.
Nomadix Networks are approved by the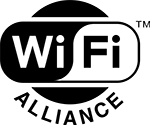 Our product line is built around the following values:

Quality & Simplicity
High performing products
Straightforward portfolio
Focus on fundamentals
Ease of management

Affordability
Attractive pricing
Rapid onboarding
CapEx or OpEx
business models
Better Together
Trusted brand
Complementary portfolio
Designed for hospitality
Single source supplier
The Nomadix Networks product portfolio ensures carrier-grade levels of resilience and security, while also delivering energy savings. The onboarding is rapid thanks to intuitive standards-based controls and management.
In addition to the technology benefits, these products can be purchased via various pricing options, including traditional CapEx as well as OpEx business models through select Nomadix Partners.
This simple, yet dependable networking product line future proofs a property's network investment to support the exponentially growing staff and guest demands with their associated devices and services – including high-bandwidth applications such as video streaming – across any type of venue.
Nomadix Networks delivers no-nonsense wired and wireless internet access that just works!