70% of travelers book hotels using their mobile phones, and the airline industry already encourages e-tickets while traveling. Continuing the journey, it's a natural progression to check in and engage via mobile during a hotel stay. Mobile app technology makes it possible to offer "high-touch" experiences even with limited interactions between guests and staff, helping hotels increase guest satisfaction and spend in a contact-free way.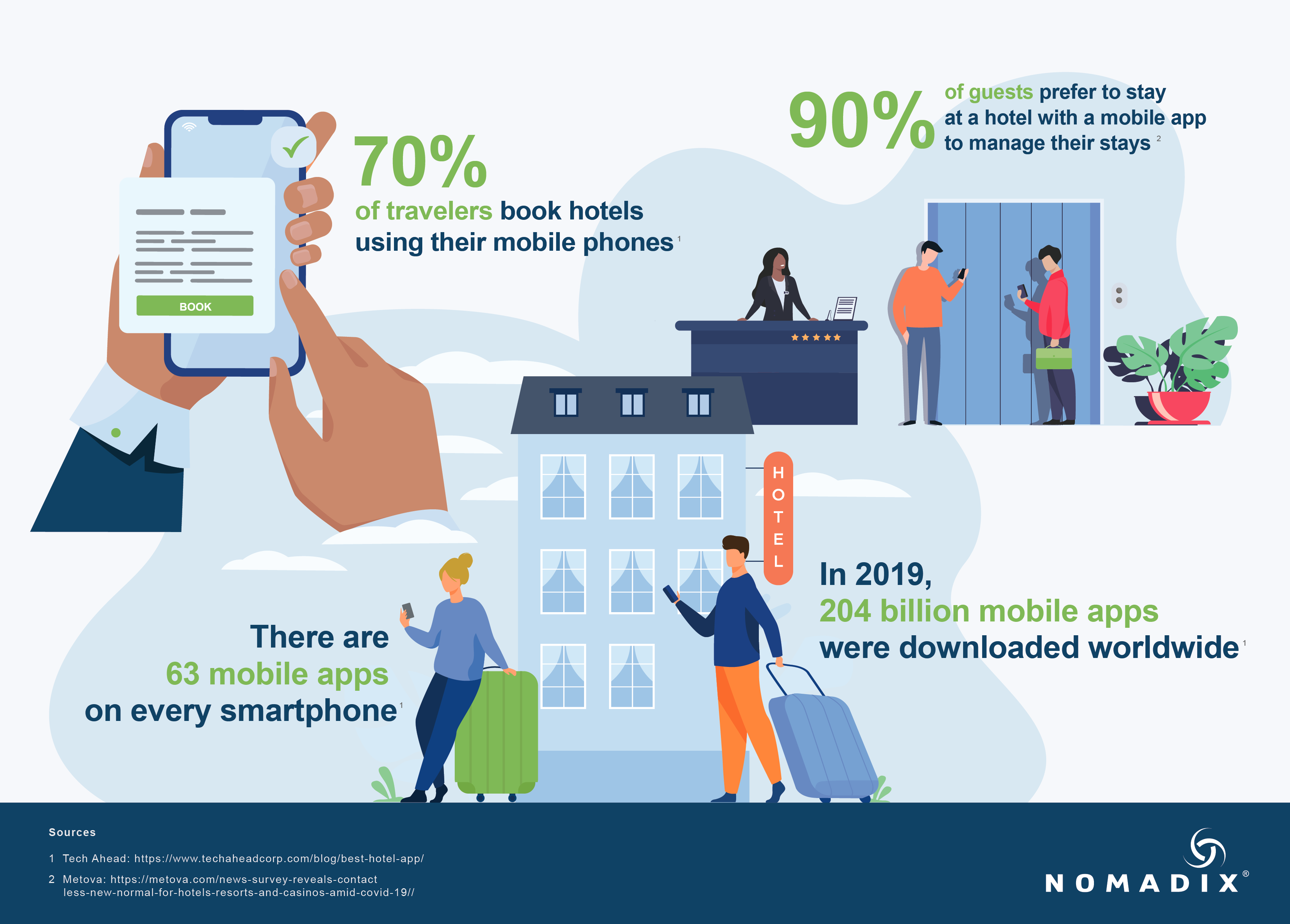 Enhance The Entire Guest Journey
From pre-arrival to check-out, our mobile guest app facilitates touchless guest interactions and eliminates contact points, while increasing guest engagement, customer retention and incremental revenue. Guests can use the app to check in or out, as a digital key and in the room to interact with lighting, thermostat and entertainment integrations. 
Guests get 24/7 access to important information about the latest menu updates, available in-room extras and hotel amenities, and can use their own devices via touch or voice to order room service (and add dessert), book a treatment at the spa or schedule a late checkout. Send guests targeted offers like a happy hour discount for a conference group or a buy one get one breakfast for a family with kids. 
Keep in Touch while Guests are On-The-Go 
When guests aren't in the room, the mobile app offers similar access to hotel and local information and assistance. Even before guests arrive, give them the option to upgrade their room or book activities. 
Once their stay has begun, think of how convenient it would be to log onto the app while ubering back to the hotel after work meetings to get a room service order started or to request extra towels after a long day of hiking. If your hotel has partnered with local businesses, the app can also suggest restaurants, events and activities for guests to try out. 
Guests can choose how they interact with the hotel, wherever they are. 
Ready to increase guest engagement and spending with a contactless solution? Contact us to learn more about our mobile guest app.