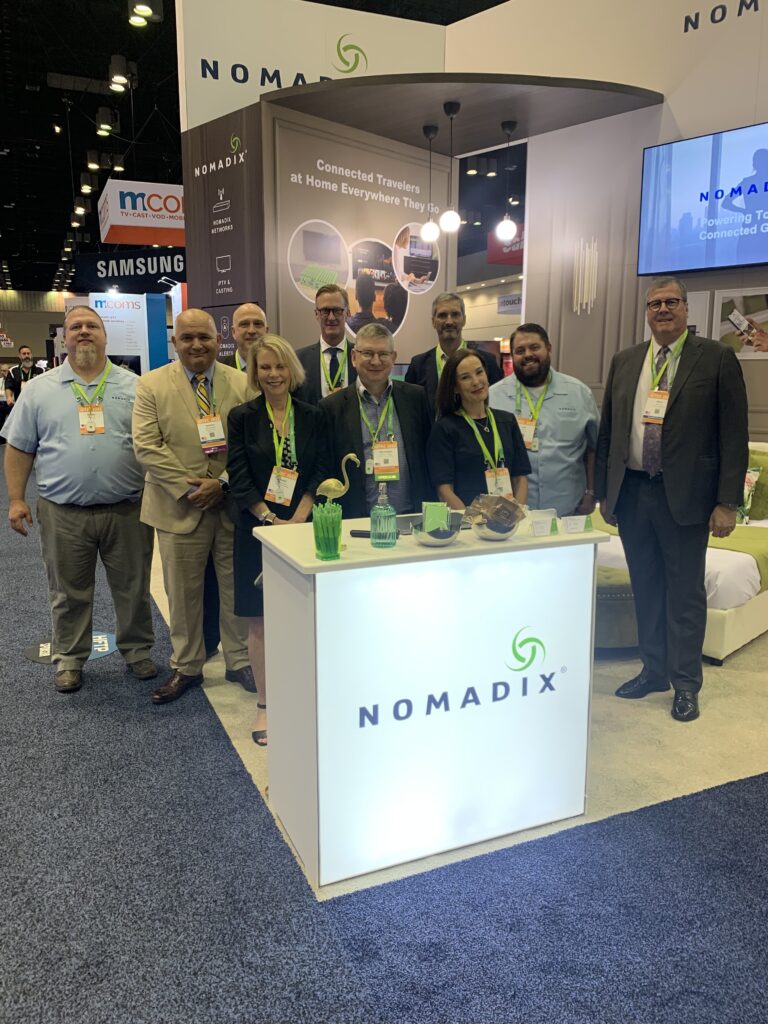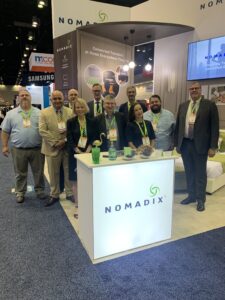 It's taken us a couple of weeks to come down from HITEC and take stock of all of the good things that happened in Orlando. 
Not only did we use the 50th anniversary event to launch new products, reveal new price points and announce full stock inventory of our expanded network equipment line, but we had a major realization. Our ability to serve as a single source for a comprehensive portfolio of guest- and staff-facing technologies had booth visitors embracing our "Better Together," multi-product approach.
For years, tradeshow attendees would walk into our booth  and say, "Oh, you're the green box people," referring to our internet gateway hardware. This year was no different, but by the time people left, they saw Nomadix in a new light.
Over the last 18 months our company has undergone a transformation. While we still have the same core values and industry leading gateway technologies, we've accelerated the introduction of new products faster than at any time in our history, meeting market demand and creating opportunity for our distributors and resellers.
Now, visitors to our booth were delighted that they can now buy everything from our popular green-box gateways to wireless access points, WLAN controllers and LAN switches, plus staff safety equipment; digital in-room voice assistants; in-room TV casting solutions and a whole lot more. 
HOT at HITEC
Over three days, our team completed back-to-back meetings with our partners and brand representatives intrigued by our new product announcements. The top three, must-see items on hoteliers' hit lists at HITEC included: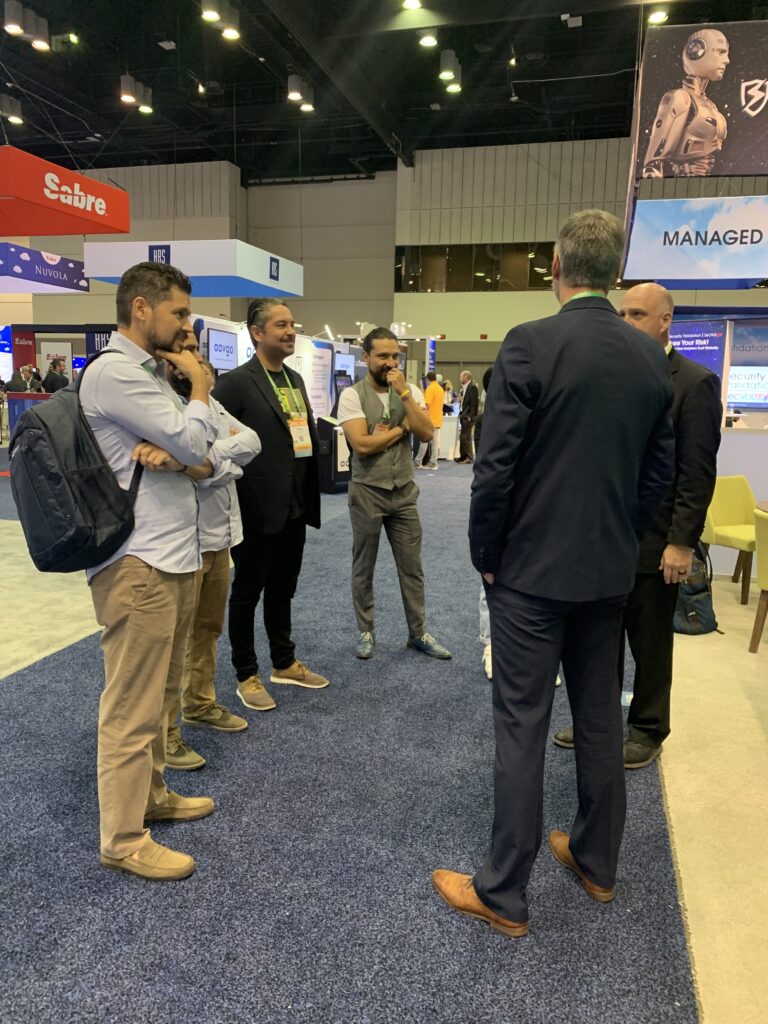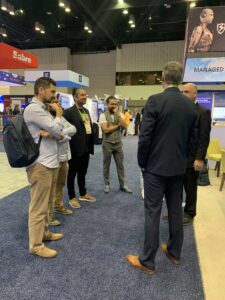 Nomadix Alerts

–  With an estimated

two million rooms

falling under mandates for hotel panic button compliance in 2022, a panic-button solution  is a must. Our multitasking safety badge features a cloud-based incident and analytics dashboard and Bluetooth Low Energy (BLE) beacons. Nomadix Alerts helps safeguard isolated hotel staff from threats and harassment. What's HOT about Nomadix Alerts is its built-in fall detection and the device's ability to monitor, alert, and report on the quality and security of the hotel's Wi-Fi network.

Nomadix EG 1000

– An internet gateway starter bundle designed for small- to mid-size businesses (SMB). What's HOT about EG 1000 is our new $999 price bundle, and that it is expandable to 1 Gig. With more than

half of guests

unlikely to return to a hotel if the Wi-Fi fails to meet their expectations, it's no surprise that an affordable Wi-Fi solution is top of mind.

Nomadix Networks

– A complete line of wireless access points, WLAN controllers and LAN switches designed to comply with stringent hospitality standards. Nomadix Networks is HOT firstly because our equipment can be purchased and shipped NOW without delay. Second, it enables operators to affordably upgrade their infrastructure with the latest Wi-Fi 6 technology and meet internet and IoT growth demands while providing secure and easy management for properties. Third, it was designed specifically for hospitality and multi-tenant properties. 
HITEC 2022 taught us that hoteliers have a real appetite for buying technologies from a single source – not just for convenience, but for the readily available inventory, lower pricing, minimized contract management, and lower support costs. Working "Better Together," we are committed to providing all things that make the guest and staff experience exceptional while keeping our solutions affordable for owners.
Speleos Dravillas is Chief Revenue Officer and responsible for Nomadix's go-to-market strategy and revenue growth through the execution of technology integration partnerships, strong channel and customer relationships, and industry alliances. He also is responsible for global sales and channel growth strategies and their plan executions.