LOS ANGELES, Calif. – June 14, 2022 —​​ Nomadix® Inc​., a technology leader in hospitality and multi-tenant industries, announces that stock is readily available of its expanded Nomadix Networks product line. While some equipment providers have an up to 52-week lead time to deliver products, Nomadix's supply of hospitality standard compliant wireless access points, WLAN controllers, and LAN switches can be purchased and shipped now.
Nomadix Networks will be prominently featured at HITEC Orlando, to be held June 28 to 30 at the Orange County Convention Center in Booth 1617. Hoteliers looking to affordably upgrade their infrastructure with the latest Wi-Fi 6 technology and effectively meet the exponential internet and IoT growth demands, while providing secure and easy management for properties, can pre-schedule an appointment with the Nomadix team by clicking here.
"Just as the travel industry is recovering from COVID, hoteliers again find themselves in an impossible situation," said Speleos Dravillas, Nomadix's chief revenue officer. "Guest internet is a basic amenity, but due to the ongoing supply chain disruptions, some owners can't open their doors because there is no networking equipment available to provide Wi-Fi services. We are getting daily calls from IT staff and GMs saying their network provider has a delivery backlog of six to 12 months. Many are being told their only option is to buy outdated hardware still in stock – which simply is not true. Nomadix's complete line of Nomadix Networks is available right away and we are actively working on obtaining official certification from the major brands."
Flexible pricing for Nomadix Networks – offering performance, quality, simplicity, and affordability – is available in both CAPEX and OPEX budget models with no upfront expenditures through select partners. The company will continue to collaborate and work closely with the ecosystem of other networking vendors, giving hotels and multi-tenant properties a choice in their infrastructure solutions.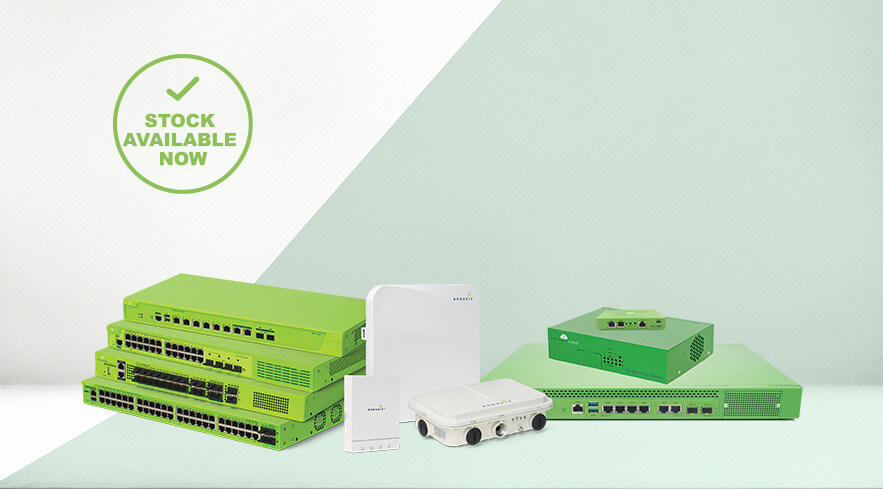 "Hotel companies no longer need to purchase their network equipment from multiple suppliers, most of which have interests outside of hospitality," continued Dravillas. "This type of piecemeal purchasing was okay pre-COVID, but sourcing networking equipment from a single supplier like Nomadix is more than just convenient – it means available inventory, lower pricing, minimized contract management, lower support costs, and a healthier bottom line."
For more information on the Nomadix Networks portfolio, visit Nomadix.com/Nomadix-Networks.
About Nomadix
With more than 25 years of experience, Nomadix enables over 5 million daily internet connections in over 150 countries. With A global reputation for unparalleled reliability and ease of management, its patented gateways are the industry standard in hospitality, used by tens of thousands of properties and supporting millions of rooms worldwide. The company provides hotel and property owners, brands, property management groups and managed service providers (MSPs) with a suite of solutions that will enhance the guest and tenant experience, today and into the future. From in-room entertainment with TV casting, to secure Wi-Fi with an expanded Nomadix Networks portfolio, to Angie in-room voice assistants, to a cloud telephony service – travelers can feel at home wherever they go. For more information, visit nomadix.com.