Managed Wi-Fi for
Student Housing
Challenges of Providing Wi-Fi for Student Housing
From their first day to graduation day, high-quality internet is an education essential. Connectivity isn't just a facility for college buildings and campuses. Research finds that reliable student Wi-Fi must be available in all types of accommodation to support better learning, private study away from the library and staying in touch with family and friends. Providing managed Wi-Fi for student housing can not only aid better learning, but it can also help landlords attract and retain student tenants.
Challenges for Wi-Fi Providers
Significant Investment and Management
Tenants are starting to expect high-speed Wi-Fi services to be offered as part of the managed service.
Ease of Use vs. Privacy and Security
The service needs to be easy to use, but also secure, private and reliable for all users.
Property Values
Constant pressures to maximize potential rental revenues and increase the property value.
Service Expectation
Up to 50 devices per tenant (more in shared spaces). Media streaming, video calls, and gaming compete for bandwidth.
Resources and Costs
Pressure for the property managers and owners to keep overheads low and automate processes where possible.
A Cohesive MTU Solution for Internet Service Providers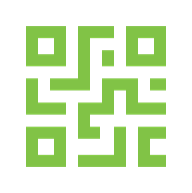 Auto-Setup, Simple Enrolment and Self-Managed
A simple scan of a QR code provides access to their own secure, personal Wi-Fi in which they can manage guest access, Wi-Fi passwords, and codes

Real-Time Bandwidth Management
Dynamic sharing of the available property bandwidth ensures a great connection for everyone, continuously

Simple Service Administration
Easy configuration and management of single SSIDs at multiple properties for the service provider with minimal ongoing maintenance
How It Works

Nomadix On-Premise
Gateway(s)
A modular range with a common powerful feature set, enabling from 100 to two million connected devices, for properties of all styles and sizes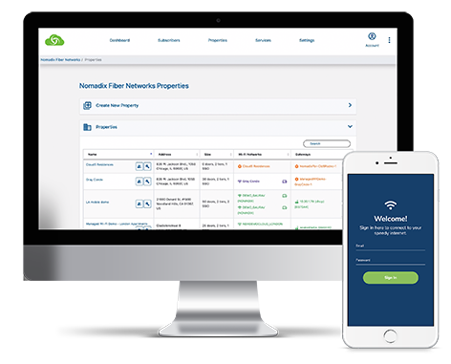 Nomadix Multi-Tenant Portal
Property, subscriber, and services management via an easy-to-use web interface
Features and Benefits

A seamless single platform for tenants, property managers, and network administrators

Every tenant gets their own high-speed secure personal virtual network across the whole site

Easy to onboard and manage services, and minimizes operational overheads

Real-time bandwidth management ensures everyone always gets a great experience

Additional revenue streams for the operator and increased property values for owners
Book A Meeting