MERCANTILE HOTEL NEW ORLEANS
90
All-suites boutique hotel
3
Star hotel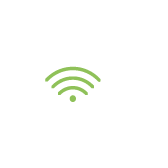 Passpoint & Angie
The Mercantile Hotel New Orleans is a historic property, located within walking distance of New Orleans' famed French Quarter.
It wanted to offer its guests a better Wi-Fi service, with the introduction of secure, seamless guest connectivity. Additionally, it looked for contactless technology to support its staff and enhance the guest experience.
CHALLENGE
Streamline the public Wi-Fi experience.
Remember returning guests.
Support multiple guest devices.
Integrate with existing infrastructure.
Solution
Using Passpoint the hotel's Wi-Fi login process has been streamlined to mirror today's cellular connectivity. Guests add a secure Passpoint profile to their devices to automatically connect to Wi-Fi in the lobby and all 90 luxury guest suites.
The profile can be added to multiple devices, including Wi-Fi only tablets and laptops. Guests scan a QR code or visit a webpage to download a one-time file to configure the device settings and encryption protocols. Once registered, guests' devices will automatically and securely connect to Wi-Fi whenever they're in range of the Mercantile's Wi-Fi network.
The Passpoint service is integrated with the hotel's Angie in-room guest assistants, in addition to Angie's array of voice control and touch screen capabilities. The service is combined with existing hardware including its Ruckus ZoneDirector, Ruckus Wi-Fi access points and Deep Blue network. 
"High quality Wi-Fi continues to be important for our guests. Adding seamless Wi-Fi connectivity using Passpoint, gives our guests the experience that they would get at home. It's easy for our team to manage, and there's no need for front of house staff to spend time handing out passwords. I'm confident it will boost guest satisfaction, and give us a new guest engagement channel."
Joshua Herron,
Manager, Task Force at Innisfree Hotels.
Outcome
Secure and automatic onboarding to the Wi-Fi network across the hotel.

Returning guests are remembered. No need to login again.

Eliminates MAC address randomization concerns as Passpoint does not rely on a device MAC address.