Providing Reliable, Affordable Technology Solutions to Economy, Extended Stay and Upscale Hotels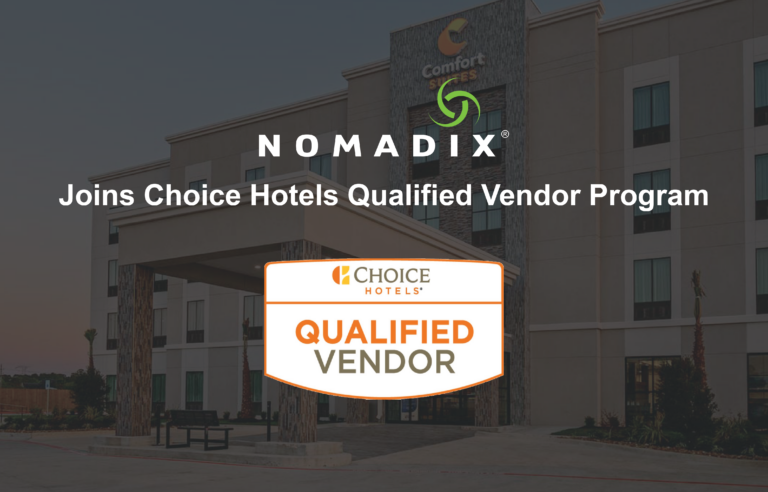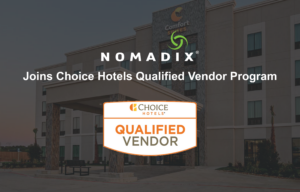 LOS ANGELES – April 18, 2023 — ​​Nomadix® Inc​., bringing connected experiences to life, today announced it was named a Qualified Vendor for Choice Hotels International, one of the largest lodging franchisors in the world with nearly 7,500 hotels across 46 countries and territories. Nomadix already enables connectivity for hundreds of Choice Hotels with its internet gateway technology. The Qualified Vendor Program brings Nomadix's extended product portfolio to help every guest feel connected and at home at any of the Choice Hotels properties in the United States.
"We are honored to be named as a Qualified Vendor for Choice Hotels and to bring our reliable and flexible technology solutions to Choice Hotels' brands from Economy to Extended Stay to Upscale Properties," said Mike Gray, global vice president of strategic partnerships at Nomadix.
Nomadix complements the Choice Hotels brand with technology solutions focused on quality, affordability and reliability, including:
Nomadix Networks (Wi-Fi):

This portfolio offers a range of wireless access points (with a selection of indoor, outdoor and wall plate options), WLAN controllers and LAN switches, and internet gateways designed to comply with stringent hospitality standards. The overall product line focuses on value for performance, quality and simplicity and offers the latest Wi-Fi 6 technology.

Nomadix Cloud Telephony (PBX):

The solution cost-effectively replaces end-of-life phone systems and meets the latest emergency calling requirements. The service works with Nomadix IP phones, Angie guest room devices and most SIP/IP phones on the market.

Nomadix Alerts (Panic Button):

A wearable 2-in-1 staff safety device that helps safeguard isolated workers from threats and harassment – including fall detection – while providing Wi-Fi analytics as employees roam around the property.

Nomadix Casting (In-Room Entertainment):

This product allows guests to automatically pair personal devices to the in-room TV when they connect to the hotel Wi-Fi and then easily cast their preferred shows and other content from Netflix, Hulu, Spotify and thousands of other popular streaming apps.

Angie Voice Assistants:

The multilingual digital concierge helps fulfill guest requests, answer common questions about the property and combines multiple devices (e.g., alarm clocks, telephones, Bluetooth speakers). Hotels can control questions and responses to assist stretched staff and provide upsell and advertising revenue.
For more information, visit: Nomadix.com.
About Nomadix
Nomadix brings connected experiences to life. For over 25 years, Nomadix has been a trusted vendor to the world's largest brands, delivering powerful and personalized connectivity and digital engagement solutions designed with real people in mind. Providing the backbone of visitor-based networks and managed Wi-Fi to properties and venues of any size in over 150 countries, Nomadix enables companies to connect, manage and engage in ways that redefine their digital customer experiences, help them make better business decisions and increase customer lifetime value. For more information, visit nomadix.com. 
Media Contacts:
Aubrey Coggins
Director of Marketing
Press@Nomadix.com
Barb Worcester
PRpro
barbw@PRPROCONSULTING.COM
440-930-5770