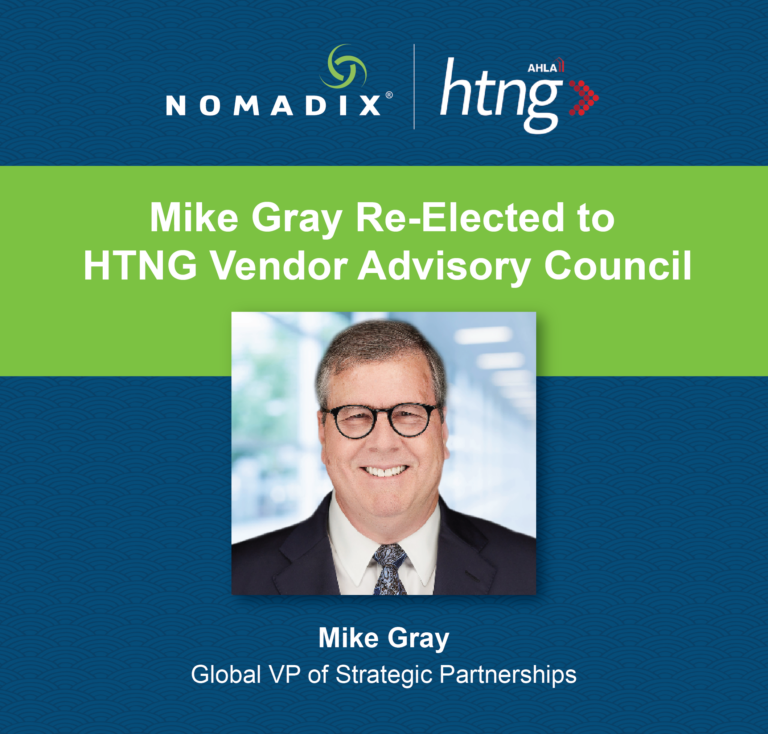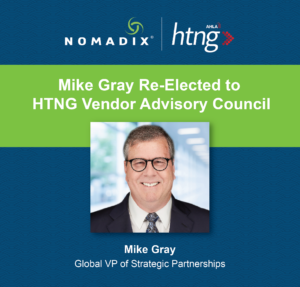 We are pleased to share that our Global Vice President of Strategic Partnerships, Mike Gray, has been re-elected for a third term to the HTNG Vendor Advisory Council (VAC).
This leadership group represents the collective interests of technology vendors supporting the hospitality industry, with efforts focused on solving common problems and unlocking global business potential. The council strives to surface thought leaders, elevate workgroup outcomes, increase awareness of AHLA initiatives, strengthen Allied membership engagement and educate the hotelier community on industry-wide technology initiatives. 
As an important link between the vendor community, hoteliers and AHLA, the VAC tackles critical technology needs and shapes priorities for the hospitality industry. Our team gladly supports the efforts of this council, and we appreciate Gray's continued dedication to the industry. 
AHLA CTO Michael Blake shared, "We could not be more pleased to welcome Mike Gray for another term on HTNG's Vendor Advisory Council. Mike holds a wealth of knowledge and experience that has helped direct technology advancement in our industry, and he continues to provide sound direction to help us move hospitality forward."

"I'm honored to have been re-elected to the HTNG Vendor Advisory Council by my peers and AHLA leadership. Having served on the council for the past six years, I'm excited to continue the important discussions and leading initiatives that improve hotel efficiencies, safety, profitability and technology for a stronger future," said Gray. 
Please help us congratulate Mike Gray on his continued service to the HTNG VAC!