Showcasing expanded connectivity product portfolio of in-stock Wi-Fi infrastructure, staff safety alert devices, TV casting solutions, in-room digital concierge and more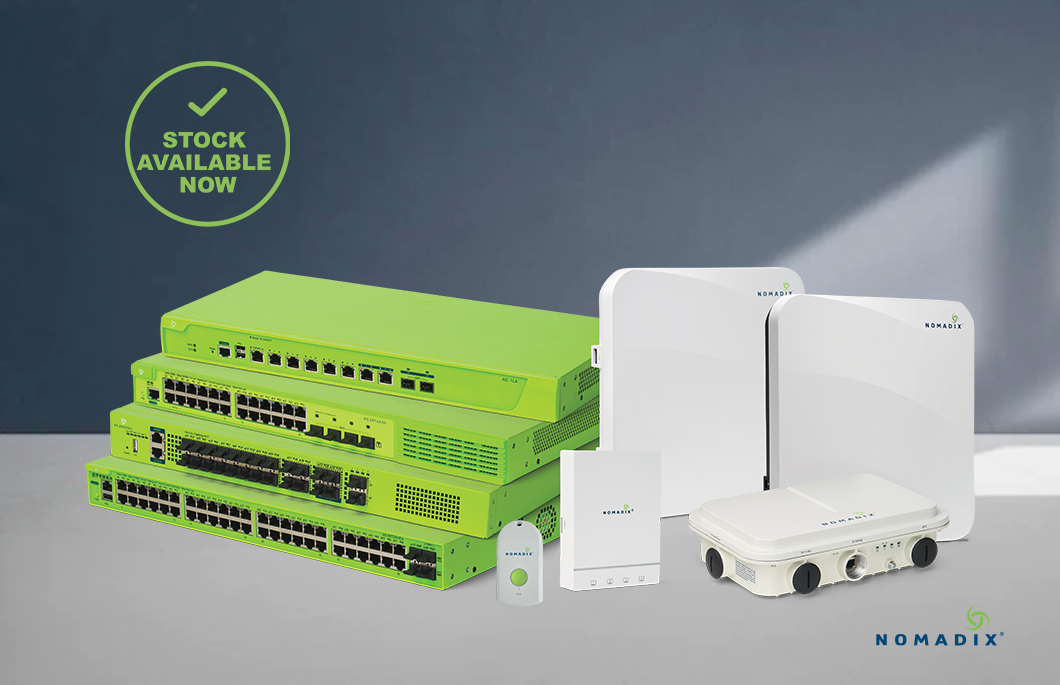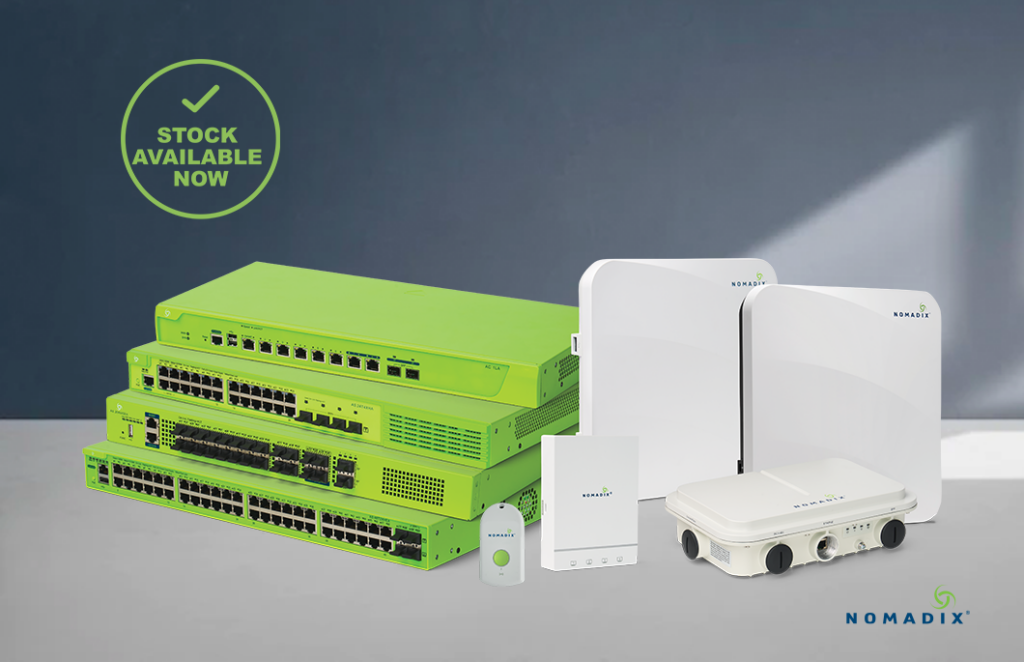 MIAMI BEACH, Fla. – November 29, 2022 — Nomadix® Inc​., a technology leader in hospitality and multi-tenant industries, will sponsor the annual hotel technology conference produced by HTNG/AHLA and Hospitality Technology, HT-NEXT 2022. Back again this year, Nomadix will join seasoned business leaders in crucial industry conversations and will also showcase what's new from Nomadix since last year's event, including its comprehensive Nomadix Networks product line of Wi-Fi 6 access points, controllers and LAN switches (with available stock), and Nomadix Alerts, a staff panic button and Wi-Fi quality analysis.
"It's been another unprecedented year for our industry and for Nomadix. We are proud to attend and sponsor this annual event that aims to 'harness the rising tides' and come together to discuss the important factors impacting hotels and guests. It's important to continue these conversations and build programs through partnerships to achieve brand standards that continue to improve experiences, safety and innovation moving into 2023," said Speleos Dravillas, chief revenue officer for Nomadix.
Nomadix's event showcase includes:
Nomadix® Networks: 
A portfolio that includes internet gateways and a range of wireless access points, controllers and LAN switches, which creates an end-to-end network solution from a single vendor for procurement and support at an unbeatable performance-to-cost ratio. The new infrastructure products are designed to deliver energy efficiency, carrier-grade levels of resilience and security.
Setting a new standard for connectivity in low-density areas including meeting rooms, corridors and staircases, Nomadix also recently introduced the AP 6SA wall/ceiling-mounted Wi-Fi 6 access point, an even more affordable and energy-efficient alternative for spaces that don't require our ultra-performance AP 6NA. 
Nomadix® Alerts
A wearable 2-in-1 staff safety device that helps safeguard isolated workers from threats and harassment – including fall detection – while providing Wi-Fi analytics as employees roam around the property.
Nomadix® Casting: 
Enables guests to automatically pair their personal devices to their in-room TV when they connect to the hotel Wi-Fi. Guests can then easily cast their preferred shows and other content from Netflix, Hulu, Spotify and thousands of other popular streaming apps. It eliminates the need to remember passwords and the security concerns of logging into public devices.
Angie by Nomadix® Voice Assistants: 
The multilingual digital concierge (available via both in-room devices and mobile app) helps fulfill guest requests, answer common questions about the property and creates a contactless, next-generation hotel experience. Angie combines multiple devices (e.g., alarm clocks, telephones, Bluetooth speakers) and integrates with other in-room IoT and smart technology. Its natural language voice AI engine allows hotels to control questions and responses to assist stretched staff and provide upsell and advertising revenue.
For more information on Nomadix hospitality solutions, visit: https://nomadix.com/htnext-2022/. 
# # #
About Nomadix
With more than 25 years of experience, Nomadix enables over 5 million daily internet connections in over 150 countries. A global reputation for unparalleled reliability and ease of management, its patented gateways are the industry standard in hospitality, used by tens of thousands of properties and supporting millions of rooms worldwide. The company provides hotel and property owners, brands, property management groups and managed service providers (MSPs) with a suite of solutions that will enhance the guest and tenant experience, today and into the future. From in-room entertainment with TV casting, to secure Wi-Fi with an expanded Nomadix Networks portfolio, Nomadix Alerts, Angie in-room voice assistants, to a cloud telephony service – travelers can feel at home wherever they travel. For more information, visit nomadix.com.
Media Contacts:

Aubrey Coggins, Nomadix
Director of Marketing
press@nomadix.com
Barb Worcester
PRpro
barbw@prproconsulting.com
440-930-5770