5
Star
408
Rooms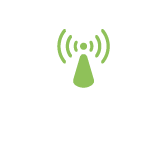 Nomadix Internet Gateway
Sun Gardens Dubrovnik is an award-winning 5-star resort. It offers more than 400 guest rooms plus a private beach, three pools, a spa, sports center, conference facilities, a variety of restaurants and bars, and a retail shopping area. 
It opened in 2009, using a Nomadix access gateway for managing its guest internet. When the device reached end of life, the property's IT team needed to support more guests carrying multiple Wi-Fi-enabled devices, and looked to upgrade to a newer Nomadix gateway.
CHALLENGE
Accommodate thousands of devices at once.
Provide powerful bandwidth management capabilities so guests receive an excellent service.
Integration with the hotel's existing Cisco switches and wireless access points.
Solution
As part of the implementation, Nomadix worked with the hotel IT team to make sure that the gateway was configured to integrate with the Cisco network as well as meet other needs, including authentication through the PMS for easy log-in.
The solution includes a load balancing module and a range of bandwidth conservation and management capabilities. Conference guests can also purchase bandwidth for their event and the hotel can control the bandwidth limitations (number of users, speed and more), based on the Wi-Fi package purchased. 
Outcome
The Nomadix gateway allows Sun Gardens Dubrovnik to capitalize on the latest technology and offer new features that will benefit its guests. With a new, faster throughput, the gateway provides a faster internet connection to allow the hotel to better handle the volume of internet traffic. 
The in-built load-balancing helps optimize internet service for different tiers of hotel guests. Bandwidth utilization can be maximized to deliver optimum service quality and tiered service allocation. Sun Gardens can also provide different bandwidth levels in the conference center, in the lobby and the guest rooms, fine-tuning to meet guest expectations.