89
Rooms
2022
Travelers' Choice winner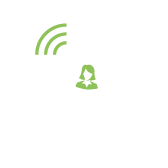 Angie in-room assistants
Based in the Pacific Northwest, Staypineapple is a brand of ten privately owned and managed hotels in New York, Chicago, San Francisco, Boston, Seattle, Portland, and San Diego. Focused on thoughtful service and design with an uncanny knack for anticipating needs, the brand wholeheartedly embraces the pineapple's symbol of hospitality and joy.
As travelers began to return after the pandemic, its midtown New York property looked to implement a Stayclean initiative to create a physically distanced, contactless experience to boost travelers' confidence and provide a personalized, private and safe stay.
CHALLENGE
Quickly address guests' safety concerns.
Provide a high level of service while reducing face to face contact.
Avoid disrupting its personalized, branded service.
Solution
With the help of Angie voice assistants installed in its guest rooms, Staypineapple's guests can ask questions about the hotel and local area, ask for a fresh water bowl, new towels or room service by voice, at any time of the day or night.  There is no need to call the front desk or touch in-room germ traps like the phone or remote control.
For the hotelier, guest requests appear on screen so that hotel staff have an easy way to quickly read and fulfill requests, saving them time and avoiding 1:1 contact, while continuing to surprise and delight guests with their signature anticipatory service.
"With the help of Angie, we are able to provide our high level of service and fulfill requests while offering a safe and true Staypineapple experience when staying at our property."
Outcome
The hotel is compliant with its Stayclean initiative, its guests feel comfortable and safe. The unique Angie experience helps to provide high service levels and create memorable stays without the touch.
Guests have also shared that the hotel has gone 'above and beyond' with sanitizing and safety protocols, which have been enabled by the touchless technology.