PERTH CONVENTION AND EXHIBITION CENTRE
172223
Square Feet
5000
Delegate Capacity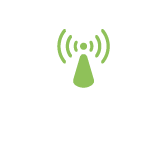 Nomadix Internet Gateway
The Perth Convention and Exhibition Centre is a privately owned convention centre, with a floor space of 172,223 sq ft, and able to accommodate up to 5,000 delegates. It contains state-of-the-art technical facilities, six exhibition pavilions, a 2,500 seat tiered theatre, banquet/ballrooms and 23 meeting rooms.
CHALLENGE
Replace outdated public Wi-Fi infrastructure.
Improve user experience that was compromised by patchy signal & inadequate bandwidth.
Reduce Wi-Fi administration burden on center staff.
Enable Wi-Fi analytics to better understand delegate use and tailor service.
Install quickly, avoiding downtime.
Solution
McLaren Technologies, a local information technology (IT) solutions specialist, was chosen to package, integrate and install a new Wi-Fi infrastructure. Featuring its high-speed internet access (HSIA) platform paired with two Nomadix internet gateways, the solution provided Wi-Fi management capabilities including class-based queuing to define multiple user groups enabling PCEC to prioritize groups and guarantee minimum bandwidth on a per-group basis.
Conference management and dedicated bandwidth management components integrate with the center's back-end systems to allow IT staff to allocate different internet access plans to conference attendees based on location or delegate type. This was integrated with a billing systems to automate invoicing for corporate clients.
"Utilizing our fluid portal and integration expertise, coupled with Nomadix's robust gateway solutions and bandwidth management capabilities, we were able to provide the Perth Convention and Exhibition Center with a truly unique feature set tailored to their needs in the conference and exhibition space. This solution enabled them to support high-speed internet access for close to 1 million visitors last year."
Matthew Watson,
Chief Operating Officer, Mclaren Technologies
Outcome
The combined solution enabled an enhanced Wi-Fi guest experience and satisfaction, even during peak times of use. The gateway's dedicated bandwidth management feature guaranteed performance and maintained bandwidth for high-throughput applications, such as video conferencing.
Using the device's conference management module and integration with the CAAB platform, Wi-Fi management was streamlined, and staff no longer needed to create and manage pre-purchased profiles. Moreover, a single login journey simplified internet login freeing up center employees for other tasks.