12
Small city. Smart hotel
43
Inch TVs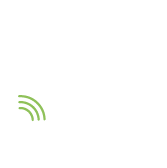 Nomadix Casting
Cristina Enea Rooms is a smart boutique hotel on the Bay of Biscay, that offers guests a high-tech, touchless experience in their home away from home. Opened in September 2020 and has received glowing guest reviews from its local and international guests. Today, the hotel stands at an exceptional 9.4 rating on Hotels.com, a 4.5 rating on TripAdvisor and 8.7 on booking.com.
As a smart hotel, Cristina Enea Rooms offers a range of tech-driven services and facilities to its guests. One guest described his stay as "The way of the future," referring to the smart self-services offered at the hotel.
CHALLENGE
Provide a seamless and intuitive content casting service for guests.
Add value to the guest experience by allowing them to stream their own content, making the most of the rooms' 43 inch TVs.
Ensure that hotel staff don't need to administer the service.
Solution
Nomadix's partner interTouch delivered its interTouch Cast solution in every guest room. Casting joins WhatsApp bookings and communications as well as electronic door locks, amongst the hotel's guest-facing technologies.
Guests are able to stream their own content from their mobile devices onto the high quality in-room TVs, helping to create the 'like home' experience that hotel management is looking to create.
"Casting is an important value-added service that most guests now expect in a hotel and I foresee this to become a standard in most hotels as a standard service in the short-term. It's definitely something I have come to expect in a hotel when I travel myself."
Outcome
There's no better feedback than the recent Google review from one traveler who commented specifically on the casting service offered at Cristina Enea: "The hotel has a casting system in every room so you can see the contents of your mobile phone on the big flat TV screen, a nice surprise that we enjoyed!"