1
Rated Travelers' Choice Boutique Hotel
15
Rooms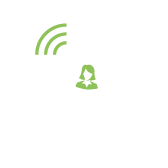 Angie in-room assistants
The Bayfront Marin House, in the heart of St. Augustine, Florida, is known for its historic ambiance and personalized, high-touch service.
During the pandemic, this top-rated, Travelers' Choice boutique hotel created its Safe Stay program to ensure proper cleaning protocols and social distancing. The program required transparency and communication around the new COVID-safety processes in place. 
CHALLENGE
Comply with the Safe Stay program.
Eliminate common touch points throughout the hotel.
Offer socially-distanced amenities.
Solution 
Angie Hospitality by Nomadix is part of the American Hotel and Lodging Association's Safe Stay industry-wide initiative focused on enhanced hotel cleaning practices, social interactions, and workplace protocols, helping meet the health and safety challenges and expectations presented by COVID-19.
The hotel's customized Safe Stay program uses Angie voice assistants to create a digitally connected experience. The contactless, in-room technology provides great service with fewer face-to-face interactions. 
Angie helps to answer questions about the surrounding area, the property itself and hotel amenities. Guests can request additional towels, water and room service at any time of the day – all by voice.
"You can't relax unless you truly feel safe. We looked at all of our processes – from food service to room cleanliness to the in-room experience – to create a program that prioritizes safety when visiting our property. By offering Angie in-room assistants, we eliminate dozens of touch points each day without sacrificing our welcoming atmosphere or personalized service."
Outcome
As travel has returned, the property uses Angie to to continue to deliver on guest expectations for safety and comfort, and for excellent customer service by assisting staff with guest requests.
By implementing this program or one similar, guests can visit knowing sanitation and safety is in place throughout their stays.